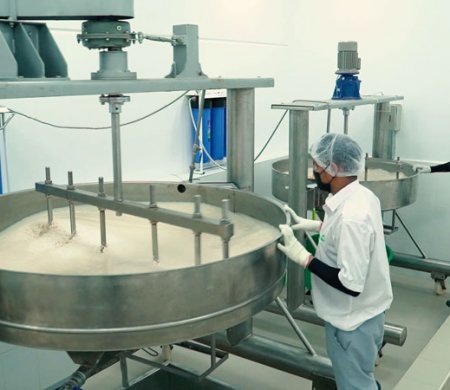 Healthy & Modern Food Making, Quality delivered in every aspect
Nellara manufacturing units in the UAE and India, offer an Authentic Kerala blend across our range of products. Our experts monitor every stage of the manufacturing process to ensure the quality and purity of every ingredient to the smallest details. Our sophisticated quality making laid the foundation for becoming the best food processing company in UAE. Our management system allows us to identify, control, document, maintain and review food hazards that occur during our food production process. We have an improved state-of-the-art production process and a flavor-lock system that retains freshness, aroma, and quality for a longer period of time helps in building processing orders and production.
As we label ourselves as one of the top food manufacturing companies in Dubai, Our sole aim and aspect of food technology are to promote sustainability with our modern technology machines and food material processing management practices in safety and hygienic environment. We always make sure that the ingredients, products, and packing materials are handled very carefully as in manual handling sections and machinery units. Nellara Food processing is a sublime process and application of traditional and modern methods based on the nature and size of the raw materials.
Food safety and Procedures we follow
We are Driven by Food Safety and Transparency and we give importance to our products in the smallest details and take personal hygiene very much and we always follow basic procedures such as handwashing, proper footwear and headwear, access and traffic plans, 360 surveillance, emergency protocols, etc. our raw material section has competent personnel under supervisions who are local experts of raw materials which has technology backups for quickly identifying the food hazards and cautions of the raw materials that later sent for processing and packaging which make us stand out from the rest of food processing companies in UAE.